Transforming Leadership Performance in Pakistan, an International Leadership Conference arranged by Knowledge Now and IBP
( Karachi - Pakistan) : Knowledge Now in collaboration with The Institute of Bankers Pakistan held an International Leadership Excellence and Development Conference event in Karachi. . The event attracted a large number of senior executives from the corporate sector , particularly from the banking sector of Pakistan, whereby the occasion was graced by high level participation from even Presidents of some of the mainstream banks.
The speaker panel was a contrast of high level renowned personalities, globally and locally. Mr. Neville Gaunt, CEO of MindFit UK, Ltd kicked off the conference with his inspirational talk on the topic of , "Leadership is Action Not Position" as he highlighted that today's leaders need to use their position to act, engage and inspire their teams to be the best they can be. He was followed by another foreign speaker Prof Ianna Contardo from one of the Financial Times Top Ranked Universities, IE Business School. She spoke on the topic of "The Leader in Mind" and stressed upon self control to complete self realization-what neuroscience embraces regarding top performing individuals in the high tech age.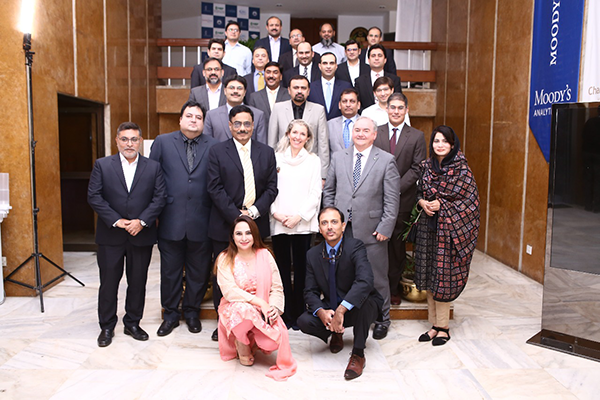 Mr. Saad Amanullah Khan ex country head of Gillitte Pakistan emphasized on how to drive Leadership capacity across levels and create alignment and commitment to deliver your purpose and vision. Mr. Kamran Rizvi gave a motivational speech on the topic of Multi-dimensional Leadership (ML) and highlighted Leadership challenges which are magnified when we consider introduction of disruptive technologies. To finish, Knowledge Now moderated the live interactive webinar with Mr. Patrick Mullane, who is the Executive Director of Harvard Business School's Online Education (HBX) . Mr. Mullane delivered quite an interactive webinar on the topic of "Leading services in fast changing world"
While talking to the media representatives. Mr. Hussain Lawai, President of IBP said, "Active participation from executives in this conference manifests the fact that this conference along with the masterclass has gained the required focus of senior executives of leading businesses in Pakistan."

This one day event was held at IBP's Auditorium in Karachi sponsored by National Bank of Pakistan (NBP), UBL and Summit Bank was no doubt one of the biggest of its kind event ever held in Pakistan. The event was followed up by a full One Day Masterclass on the topic of Thriving through Transformation with Mr. Neville Gaunt and Prof Ianna Contardo being its lead facilitators, which was attended by senior corporate bankers.