Knowledge Now and MAX Strategy have merged to promote Executive Education in Pakistan !
(ISLAMABAD - JULY 14, 2016) MAX Strategy, the consulting wing of Riphah International University Islamabad and Knowledge Now (KN) have officially merged into one entity. The merger took place in order to strengthen executive level education and capacity building of the executives in different field of studies in Pakistan and the Middle East.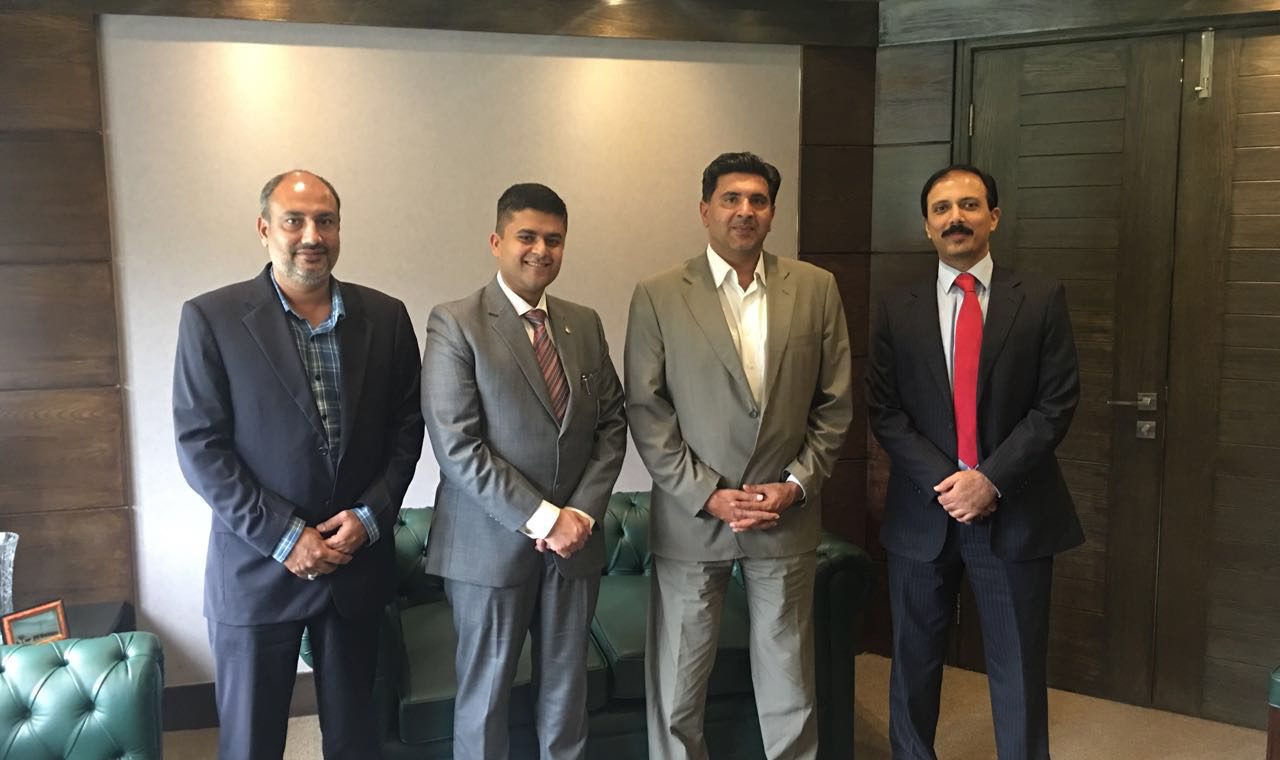 MAX Strategy and KN will now work as Max | Knowledge Now and will make every effort for executive level workforce development in the OIC countries. The organization aims to attract top-notch faculty from IVY league universities and globally recognized institutes, to educate entrepreneurs and executives on the best industry practices through interactive masterclasses, scenario planning exercises, conferences and webinars.
The last day of the former merger between the two organizations ended with a small ceremony which was attended by Mr. Hassan M. Khan, Pro Chancellor Riphah University, Mr Fareed Agha Head of Executive Education, Mr. Asghar Azmi Director Operations and Marketing and Mr. Imran Zawwar, AIMM Senior Partner from UK based office support. While appreciating the merger Mr. Hassan Khan, Pro Chancellor of Riphah University expressed his views that addressing leadership deficit and knowledge enhancement should be an essential component in Pakistan's market. He exclaimed that our programmes will not only focus on enlightening executives about best industry practices rather it would prepare them to take on future challenges to become better decision makers under uncertain and demanding conditions.
Mr. Imran Zawwar expressing his gratitude and satisfaction over this collaboration said: "our market does not exist in Pakistan, we have to struggle to create an existence. Its a Blue Ocean for us at the moment and we are excited that this collaboration would give us the muscles to create our presence." While Mr. Fareed Agha, Head of Executive Education expressed that "capacity building programmes are the need of the time for continuous professional development, these would enable the executives to thrive in today's competitive global environment."
Max | Knowledge Now, aims to work hard and bring the real needed turn around in the field of executive education in Pakistan and the OIC countries on multiple arenas physically and digitally.